I came back from Holland last week.
Holland did miss me so much that they lost in World Cup 2nd round to Portugal, the day I left for KL.
Holland is a very nice country. The people (I mean the ladies la…tak prasan la plak aku ngan org lelakinye..hehehehe) , the scenery, the city and the summer breeze…..was fantastic.
I am glad that I went to Amsterdam for two days, rather than spending my time in Cologne, Germany (worlds cup venue)
Few reasons why I did not go to World Cup:
1. There's no single game during the period I wanted to go,
2. I need to take minimumly 2 trains, and for each train, the tickets can only be bought at the respective stations (noassurance that I can get my tickets)
3. The time path that I will take if I go there is the most critical path. Any change to the timing, 4. will make me miss my flight to KL. I am not a risk taker when it comes to company's travel trip.
5. I have limited cash….train tickets will not accept VISA. Dah la mahal nak mamposs…
6. I might bump into my long lost wife…….a brasilian…(exaggerating..see comments in "No update" post…hahahaha
In Amsterdam, I spent two nights at Dorint Sofitel Schipol (very nice and sophisticated hotel)
Since our hotel was 20 mins away (by taxi) to the city center, we have to take free shuttle provided by the hotel.
HARD ROCK CAFE AMSTERDAM....NICE VIEW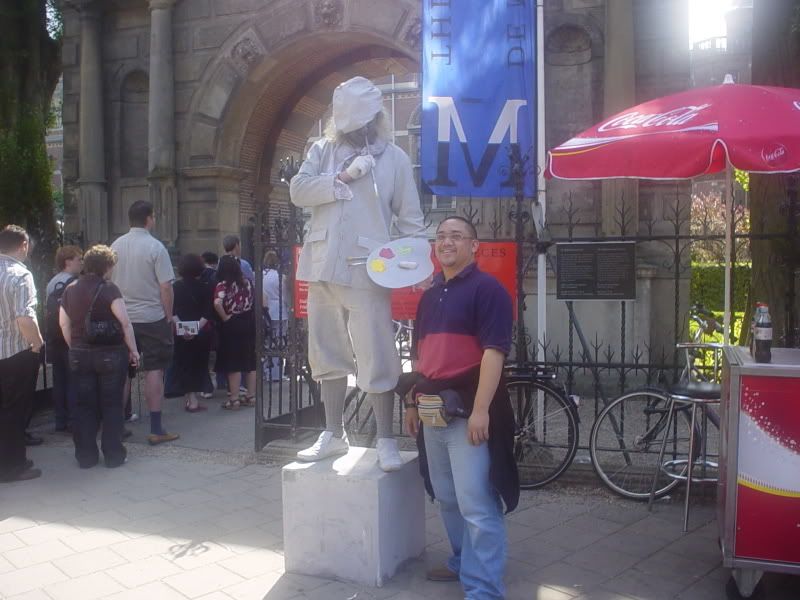 TU BUKAN STATUE..ORANG
TEMPAT AKU BANTAI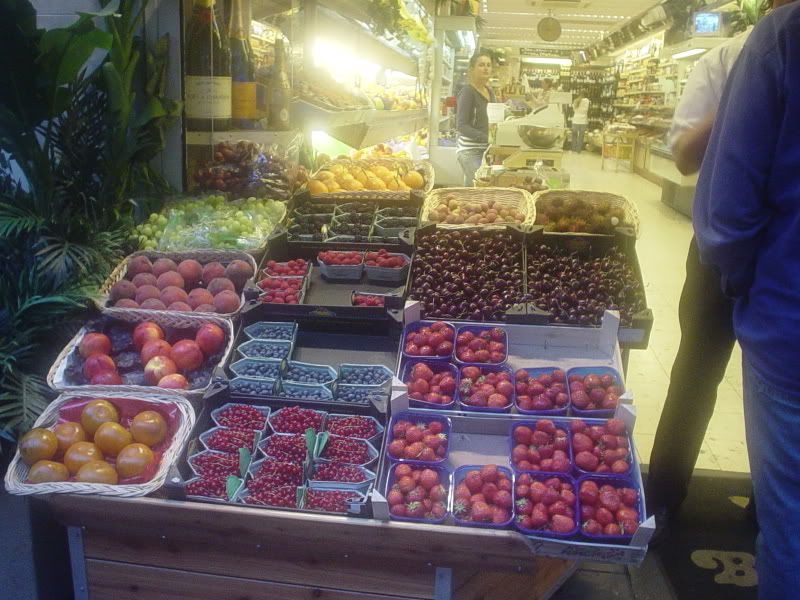 AKU NAK AMIK GAMBAR AWEK TU...KONON2 GAMBAR BUAH LA
RIJKS MUSEUM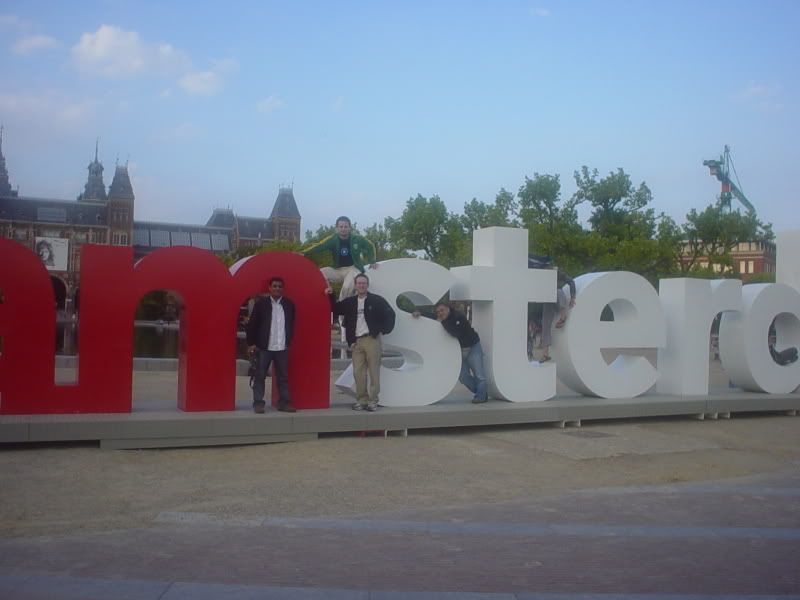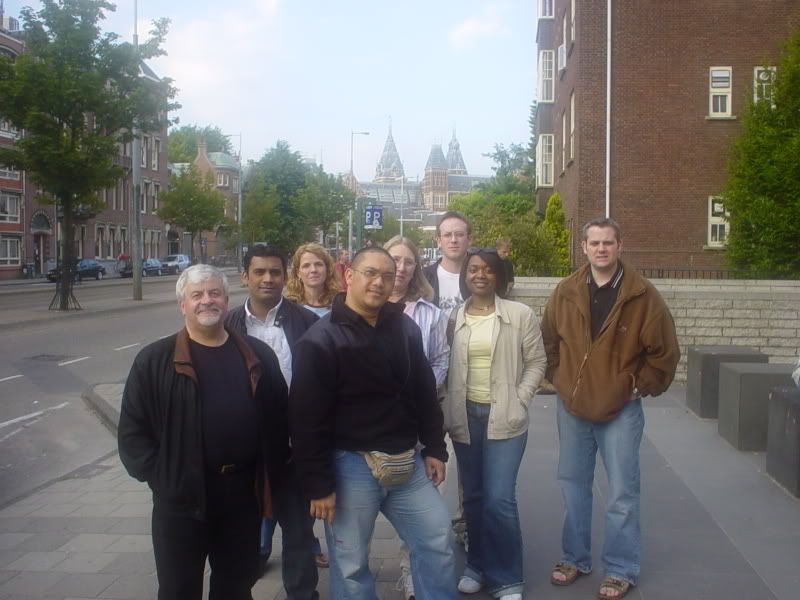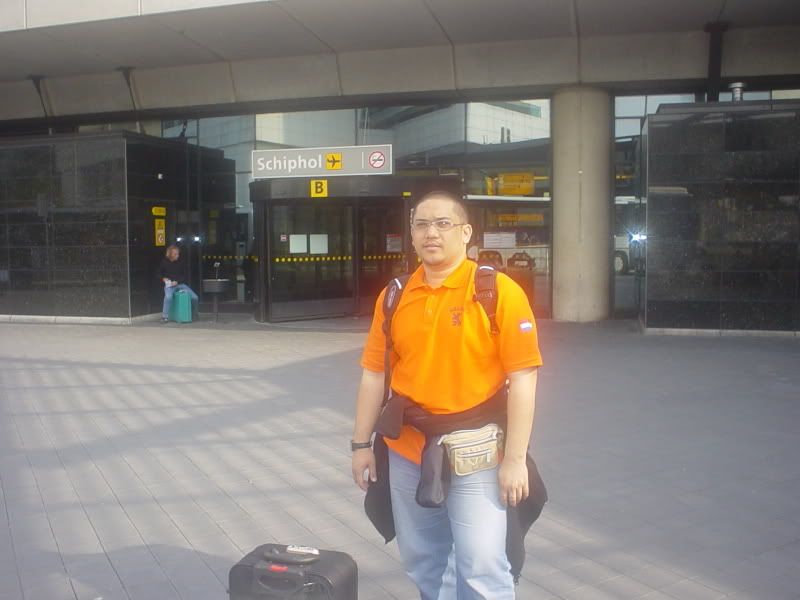 GOING BACK HOME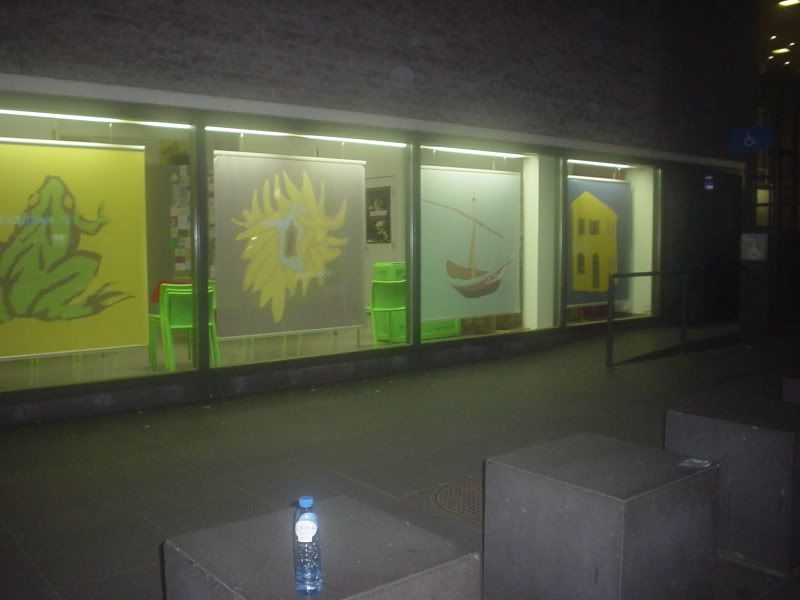 IN FRONT OF VAN GOGH MUSEUM
MOST OF THEM CYCLE....NOT LIKE US
FAMILY OUTING - HAVING A GOOD LIFE
1st day – 7.30pm – 2am

Went out with the whole group of the workshop participants.
Took photos…Checked out some places…some interesting ones..some not so interesting ones..and some very interesting ones…..hehehhe
I luv the water canals…there are few of them in the middle of the city.

2nd day – 10.30am – 3pm
Went out with my Malaysian colleague. Shopping like mad….most are souvenirs for people in office and relatives. I did not buy enuff though…L
After our hands were really full with the shopping bags, we decided to get back to hotel and rest…
2nd day – 7.30am – 12am
Went out alone. My colleague was too tired.
I explored the city and went to different area than what I have covered in two earlier outings.
Found so many Muslim restaurants at this Asian place/town.
Have to wait until 12 midnight for the shuttle to fetch me…
Shops were closed by 9 or 10pm in Amsterdam, but restaurants, club was open until 11.
Took photos….
3rd day
Balik naik kapaltghobang
p/s thanks
bola2api